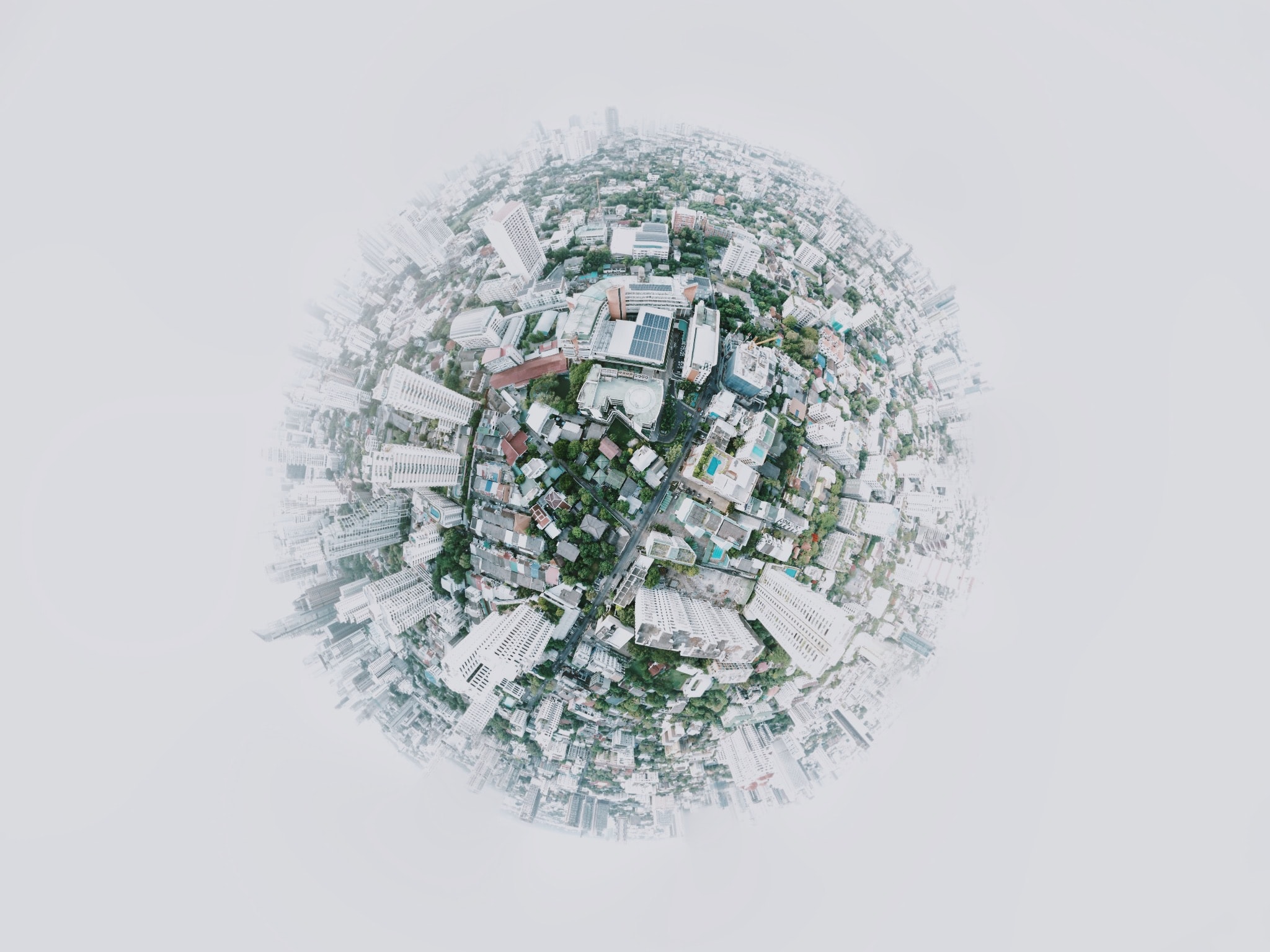 Investing for Impact: Finding Opportunities and Managing Impact Strategies
The Luxembourg Sustainable Finance Initiative (LSFI) and the International Finance Corporation (IFC), a member of the World Bank Group, are organising a virtual event on impact investing .  
The event will feature a panel of industry experts, who will discuss opportunities for impact investing and different strategies to manage impact. The discussion will also provide an overview of the Operating Principles for Impact Management, which were developed by IFC—in consultation with a group of asset owners and managers—to bring greater discipline and transparency to impact investing. The event will primarily target finance professionals who would like to learn more or deepen their knowledge about impact investing and enrich their everyday practice
Programme
15:00 to 15:10 – Opening Remarks
HE Pierre Gramegna – Luxembourg Minister of Finance

John Gandolfo, Vice President, Economics and Private Sector Development (acting) and Treasurer, IFC
15:10 to 15:20 – Operating Principles for Impact Management 
Neil Gregory – Chief Thought Leadership Officer, IFC

Diane C. Damskey – Head of Secretariat, Operating Principles for Impact Management
15:20 to 16:15 – Panel Discussion: Identifying Opportunities for Investing for Impact & Managing and Reporting on Impact    
Moderated by Nicoletta Centofanti  –  Sustainability Adviser, LSFI
Panelists:
Adriana Balducci – Associate Director – Head of Advisory Services, Innpact

Jean-Philippe De Schrevel – Founder and Managing Partner, Bamboo Capital Partners

Shade Duffy – Director of Impact Management, AXA Investment Managers

Andrea Engel – Country Manager, IFC

Claudia Hitaj – Research Associate, Luxembourg Institute of Science & Technology (LIST)
 16:15 to 16:30 –  Q&A with the audience
About the panelists 
Neil Gregory: Neil Gregory is Chief Thought Leadership Officer of the International Finance Corporation, the private investment arm of the World Bank Group. He leads IFC's engagement with the impact investing industry, which IFC launched in 2019 under his leadership. He has held a range of senior strategy and management roles at IFC, including research, business planning, investment and advisory functions. He has extensive work experience in South Asia, China, Africa and the Caribbean. A British national, Neil has an MA in Economics from Cambridge, an MSc in Economics of Development from Oxford and an MBA in International Business from Georgetown. He is a Fellow of the Royal Society for the Arts and an adjunct professor at Johns Hopkins (SAIS).
Diane C. Damskey, CFA: Diane is Head of the Secretariat of the Operating Principles for Impact Management, a global standard for impact investors. She leads the engagement with private sector asset managers, asset owners, wealth managers and family offices, and is responsible for the administration, promotion and growth in the number of impact investors adopting this standard. Prior to this, Diane was a senior member of the IFC team that developed the Impact Principles.  Diane joined IFC after serving as an Adviser to the Managing Director and Chief Financial Officer of the World Bank Group, where she led initiatives to promote private sector investment in emerging markets. Diane joined the World Bank following more than 25 years' experience with private sector financial institutions. At Manufacturers Hanover Trust, she managed banking relationships in North Africa, and participated in the debt restructuring negotiations with the Kingdom of Morocco. She then became a member of the Troika at Lehman Brothers serving as an advisor to the Republic of Venezuela on the restructuring of its external debt, and then managed debt repurchase programs for Hungary and Russia at the First National Bank of Chicago.  Diane has held several senior roles with institutional and private client investment managers, including Credit Suisse Asset Management, Northern Trust, UBS International Private Bank, and JPMorgan. Diane holds a B.S. in Foreign Service, cum laude, from Georgetown University and M.P.A. from the Harvard Kennedy School.  She is a CFA charterholder.
Shade Duffy: Shade is Director of Impact Management at AXA Investment Managers (AXA IM), where she leads the impact management and measurement practice for the AXA IM Alts Impact Investing Strategy and the identification of investment opportunities aligned with the strategy's mission to empower underserved people and provide solutions that tackle climate change and protect the natural environment.   She also plays a pivotal role in the development and integration of impact investing considerations within AXA IM's broader investment activities, working with key asset owner clients to develop impact-aligned investment solutions. Shade was previously Head of Corporate Governance,  where she  directed AXA Investment Managers investor stewardship strategy and worked with investment platforms to integrate ESG considerations across asset classes and multi-asset solutions. Shade has more than 20 years' experience in asset management, advising institutional investors on responsible investment, impact investing and corporate governance issues.
Andrea Engel: Andrea is the Head of IFC's Brussels office and Country Manager for the Benelux, Cyprus, Greece, and Portugal. In this role, she manages the relationships with the EU, select European shareholders, Multilateral Development Banks and International Financial Institutions, and partners. In addition, she works with IFC's Industry and Upstream teams to develop new business with European clients in emerging markets. Prior to IFC, Andrea worked for the Eurasia Group in political risk analysis for European markets, and for the Interel Group, advising corporates and governments on European regulation.
Claudia Hitaj: Claudia is a research associate at the Luxembourg Institute of Science & Technology in the Life-Cycle Sustainability Assessment group. An environmental economist by training, Claudia focuses on sustainable finance, carbon footprinting, and energy economics. From 2013-2019 she worked at the Economic Research Service of the US Department of Agriculture. Claudia holds a BA in Economics and Mathematics from Yale University, an MPhil in Environmental Policy from the University of Cambridge, and a PhD in Agricultural and Resource Economics from the University of Maryland.
Jean-Philippe de Schrevel: he is the Founder and a Managing Partner at Bamboo Capital Partners. Jean-Philippe has dedicated most of his career to the development of the "impact investing" field of which he is considered to be a global pioneer, having launched 15 investment funds and raised over a billion USD to date across a variety of asset classes (fixed income, private equity, venture capital, structured finance) and many sectors (microfinance, energy, healthcare, education, agribusiness, affordable housing). Jean-Philippe's journey stems from early personal exposure to extreme poverty while travelling, working and living in Eastern Europe, Africa, Asia and Latin America. His work objectives are driven by deeply rooted faith and values and an ambition to contribute to solving at scale some of the most critical problems of our planet. Realizing "investments that matter" is the path he has chosen to follow over 20 years ago. Jean-Philippe notably co-founded in 2001 BlueOrchard Finance (a pioneer commercial lender to Microfinance banks) and worked at McKinsey & Co, the UN as well as for various NGOs. He holds a MBA from the Wharton School of Business and speaks fluently French, English and Spanish.
Adriana Balducci: Adriana is Associate Director at Innpact where she leads the advisory team on the structuring of impact finance funds. She has worked on 20+ impact fund projects and brings an 8-years experience in leading and coordinating the planning and development of fund structuring, theory of change, impact investment strategy, investment process, governance, performance mechanisms, monitoring andreporting. She is an expert in Impact Measurement and Management ('IMM') and currently supports impact finance funds as ImpactOfficer/E&S Safeguards Specialist assisting fund managers and boards in impact measurement and management, sustainability risk management and development of IMM documents. Adriana has participated in the design and closing of several blended financeinvestment vehicles, mixing resources from Public Institutions, DFIs and private investors, such as &Green, Farmfit, AfricaGoGreen, Land Degradation Neutrality Fund, etc. Adriana is a PMP-certified project manager, SPI4 qualified auditor, Oxford – IMM Programme, GIIN – IMM training for fund managers, EVPA – IMM framework, Fitch – ESG Factors, and she is an active member of GIIN's IRIS+ working groups. Before joining Innpact in 2013, Adriana collaborated with the Italian National Body for Microcredit where she participated in research activities on European Structural Funds. Adriana graduated in Economics with full honours and holds a Master's degree in Banking and Finance from the University of Rome "La Sapienza" where she received the "Award Degree of Excellence for the Academic year 2011/2012″.