About the ESG Data Working Group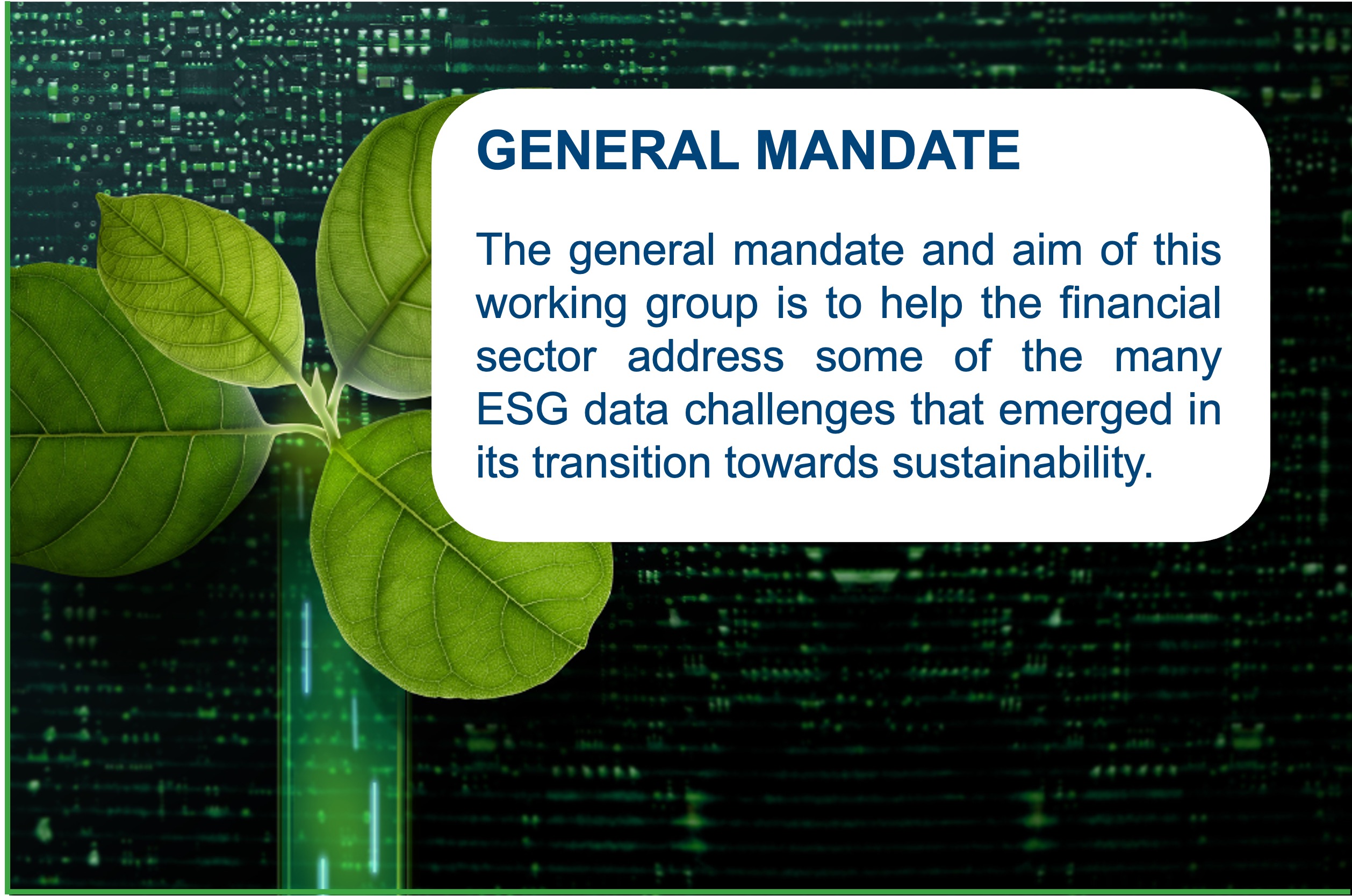 To fulfill its mandate, the working group will work towards achieving the following objectives.
First objective
Address
the lack of definition and clear understanding of what exactly the ESG data challenges are (e.g., type, coverage, accessibility, usability, …), providing definitions and understanding, as well as examples and tips.
Second objective
Support
financial institutions by creating a guideline including key questions to be addressed to data providers so that FIs better understand the data they are using and the reliability of these data.
In the transition towards sustainable finance, it is essential to understand where we stand and, therefore, be able to track progress. Having appropriate, granular and reliable data is paramount to do so.
However, data has long been a challenge, constantly highlighted during the LSFI regular meetings with sustainable finance players as well as during our annual stakeholder assembly.
The objectives mentioned above are considered key to tackling the existent data challenges and thus further advance sustainable finance and position Luxembourg as a pioneer in the space.
The working group is composed of 13 members with relevant experience and expertise in the field of sustainable finance and ESG data who are willing to contribute actively and regularly to the objectives of this working group.
The members

have been

selected by the LSFI team

and

approved by the LSFI board based on the profile, experience, expertise and availability of the applicant while ensuring a balanced representation of stakeholders.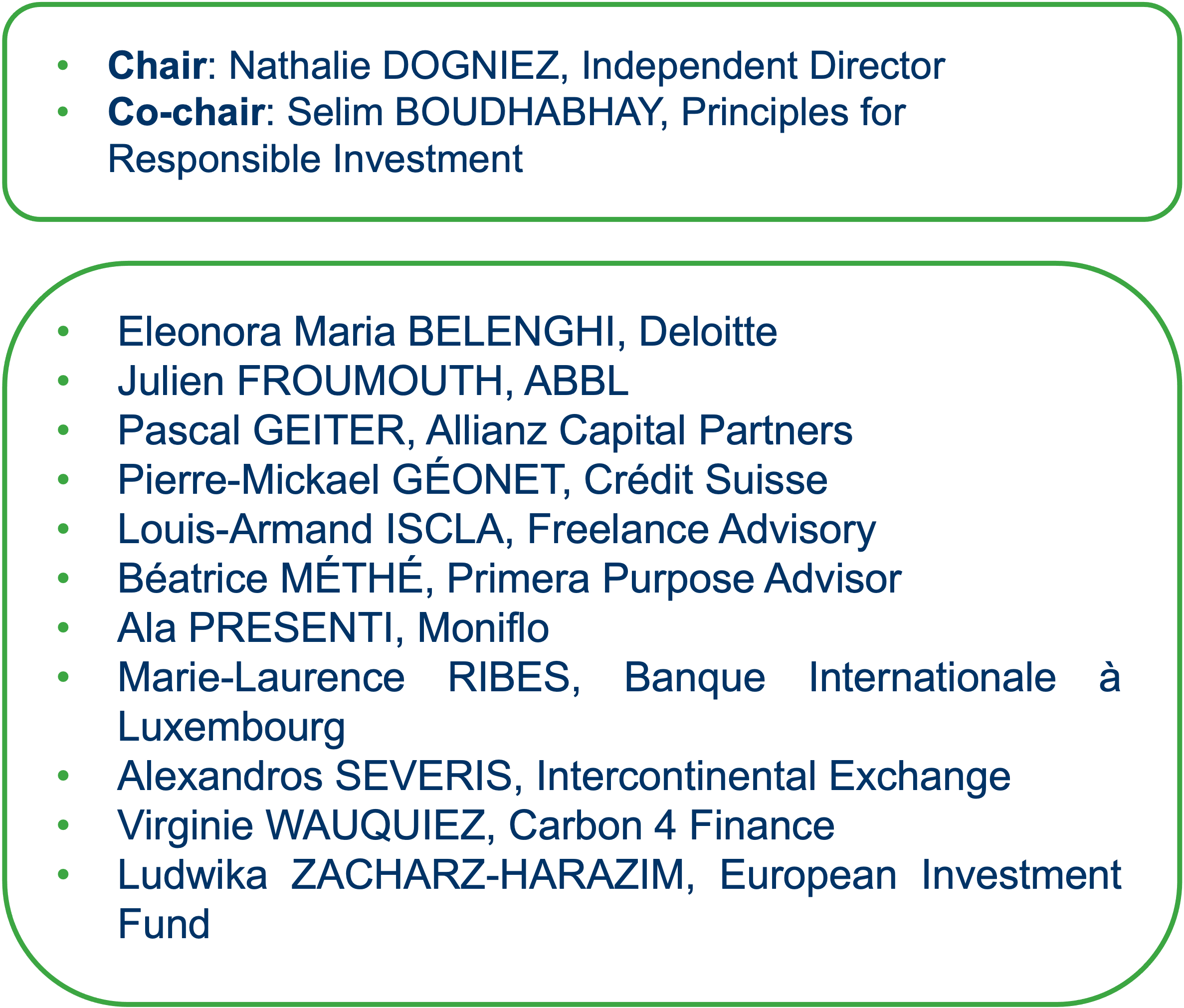 Working Group's Meetings & Commitment
The working group started on November 28, 2023. Considering its mandate and objectives, the working group is expected to deliver its conclusions regarding the "first and second objectives" by April 2024.
The working group will be held regularly, convening every 2-3 weeks.