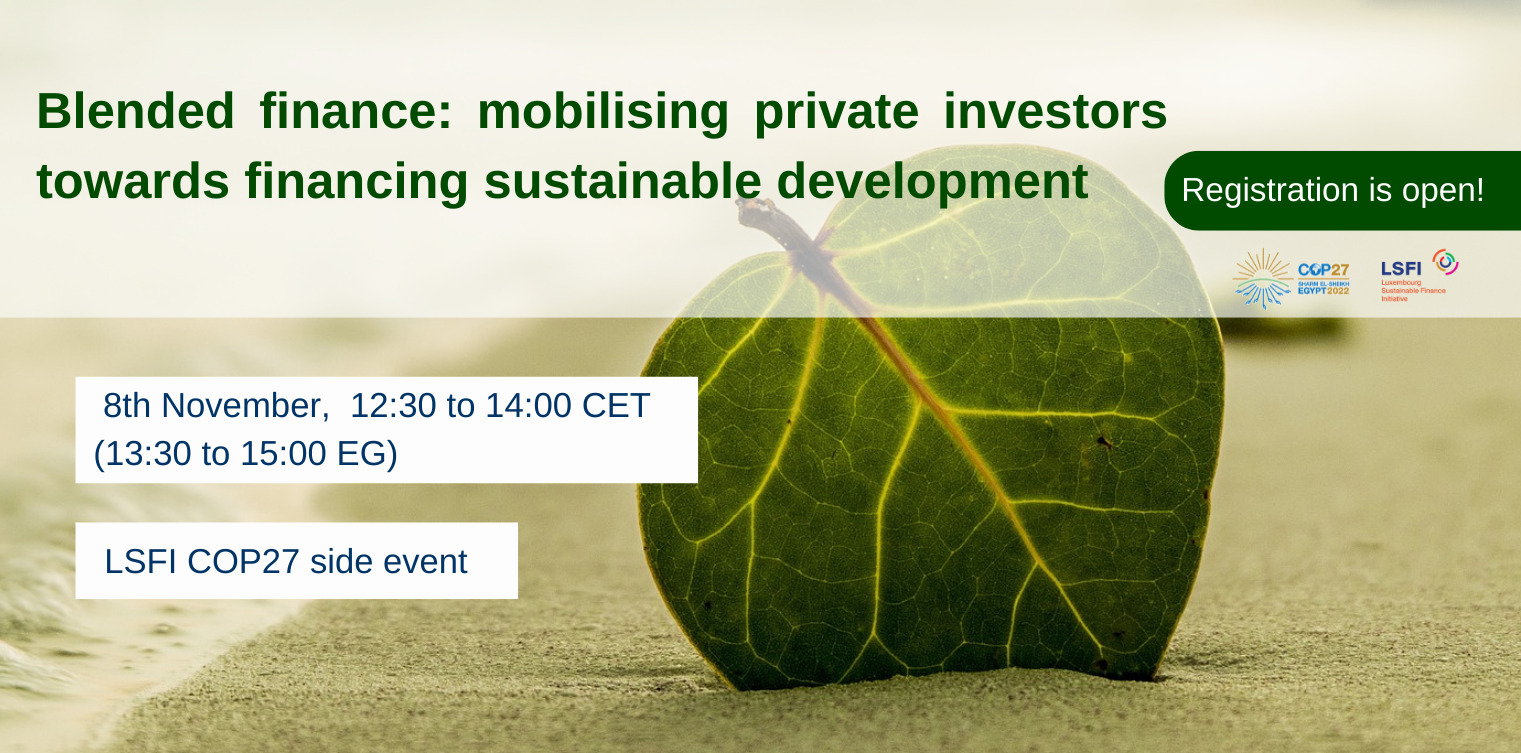 Blended finance: mobilising private investors towards financing sustainable development
Join us during our side event at COP27.
This workshop is intended to provide an insight into different blended finance initiatives, showcasing how this structuring approach helps mobilise the private sector and also encouraging investments into topics and sectors to achieve sustainable development. The sessions will also explore the strengths and challenges associated with blended finance as well as innovative approaches.
Blended finance is the use of catalytic funding from public and philanthropic sources to mobilise private sector investment to realise the SDGs.
Speakers:
Alessandra Nibbio, 

Head of blended finance, BlueOrchard

Jay Koh, Co-Founder & Managing Director, The Lightsmith Group
Arnaud Gillin, Co-Founding Partner, Innpact
Joan Larrea, CEO, Convergence
Moderator:
Lennart Duschinger, Adviser for sustainable finance, Luxembourg Ministry of Finance
Full agenda to be released soon!