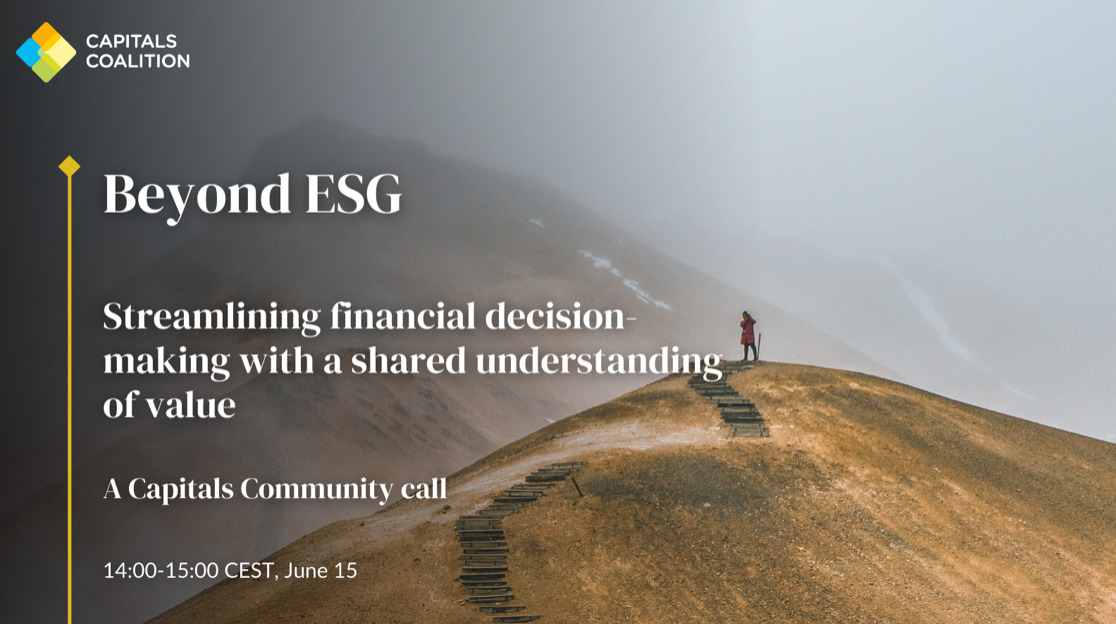 Capitals Community Call
Are multi-capital accounts the same as ESG? Is information that is useful for business decision making being reported? Is reported information useful for investor decision making?
This session aims to explore the information flow between business and finance, what is happening now and what is still lacking. It seeks to explore how a shared understanding of value will help finance decision-making.