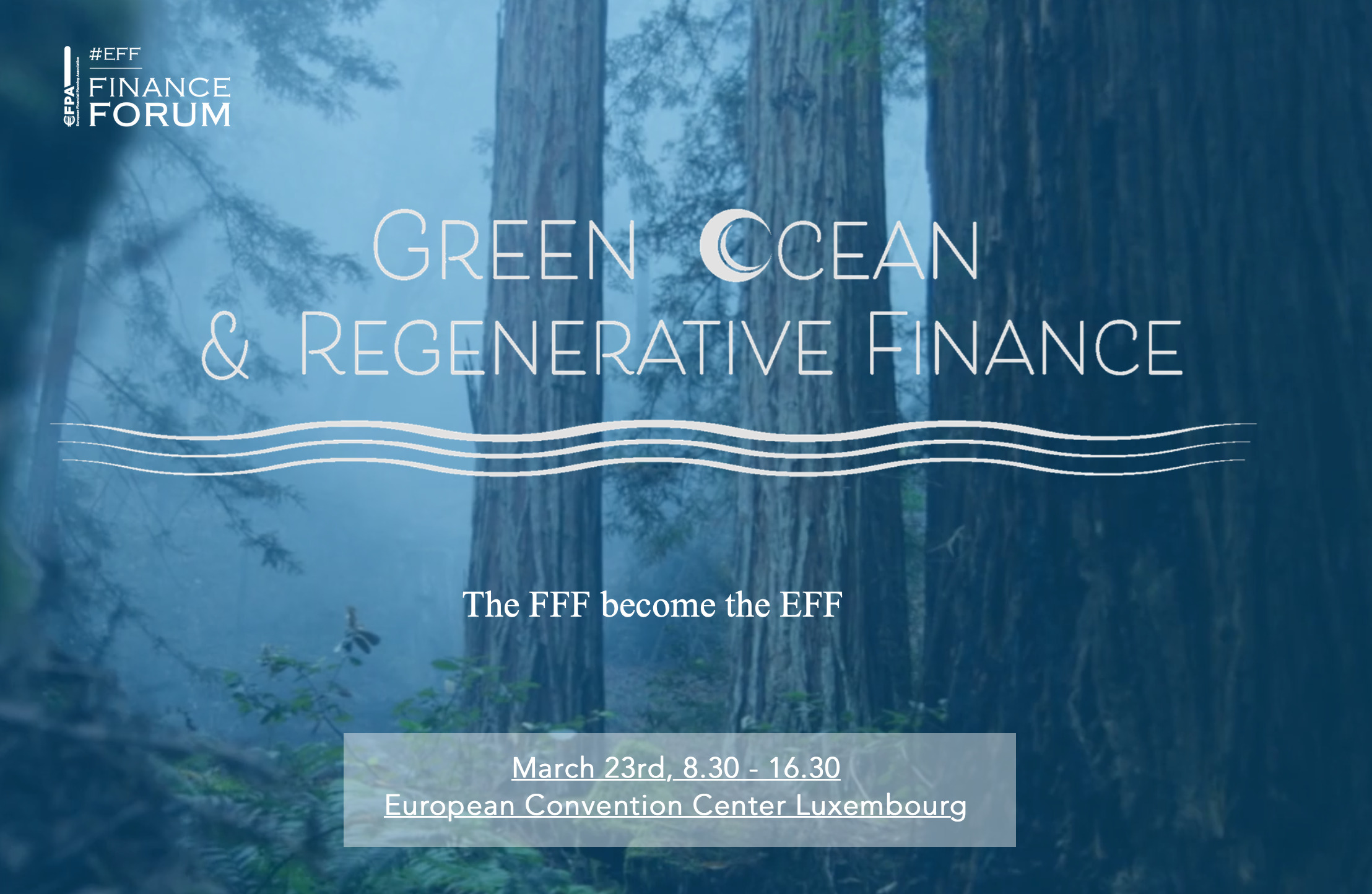 EFF23 Finance Forum – Green Ocean & Regenerative Finance
The FARAD Group and EFPA Luxembourg ASBL are pleased to announce the next evolution of the FARAD Finance Forum. The event will take place on March 23rd at the European Convention Center – Luxembourg.
The focus this year will be set on financial industries (funds, banking and insurance). Attendees will get a full insight of the newest trends in the business. See the EFPA Finance Forum 2023 Agenda.