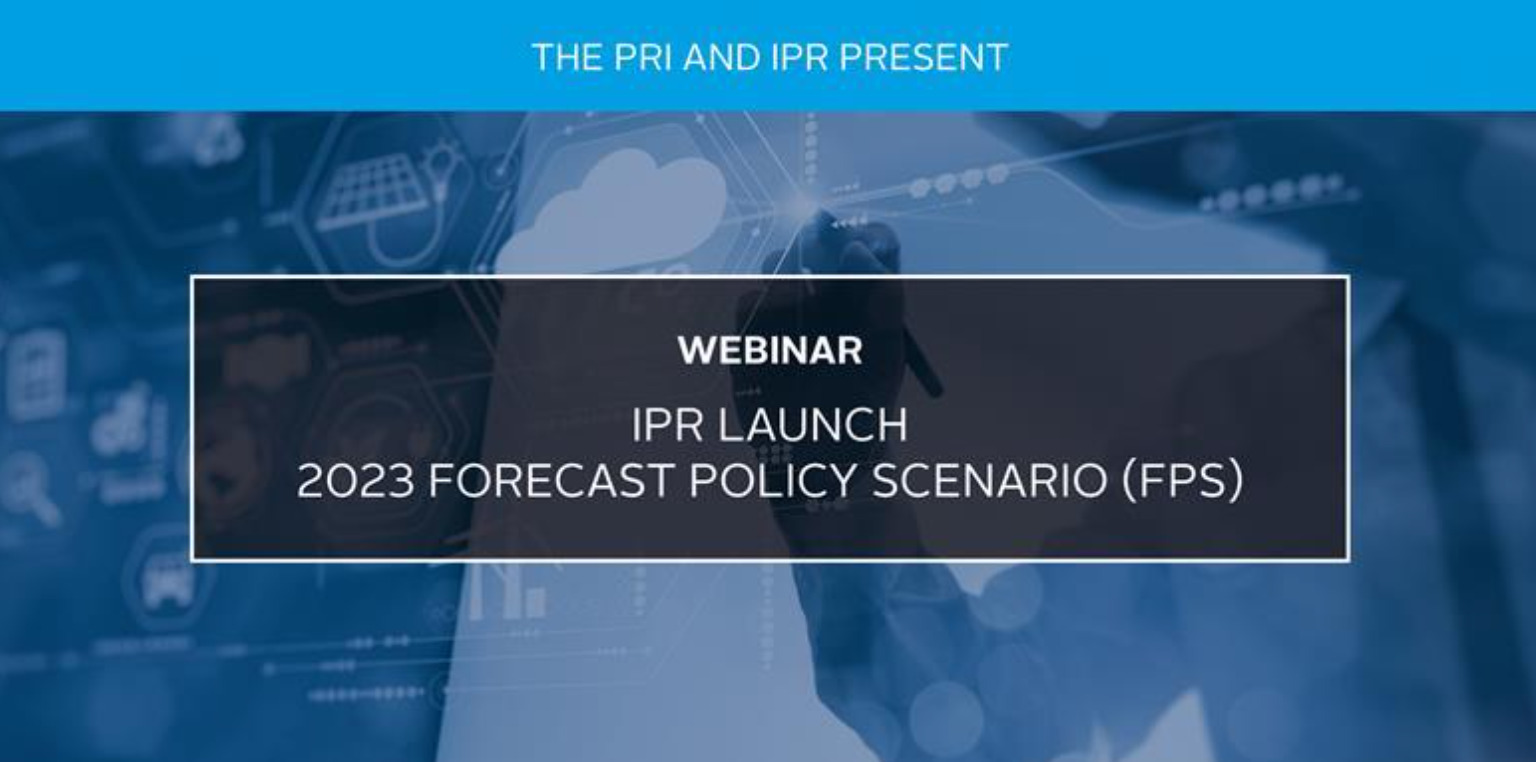 IPR: 2023 Forecast Policy Scenario (FPS) – Investor Deep Dive
The flagship Forecast Policy Scenario models the impact of climate policy acceleration forecast by IPR on the real economy up to 2050+. It analyses detailed effects on carbon & clean energy, transport, industry, buildings, land use, agriculture & NBS.
Net Zero prospects, carbon pricing & carbon removals are also included in the multiple sector & national based assessments.
In this Deep Dive, expert panelists will outline for signatories the major FPS conclusions & outlook to 2030 and 2050 & discuss short and long term transition, opportunity & volatility implications.