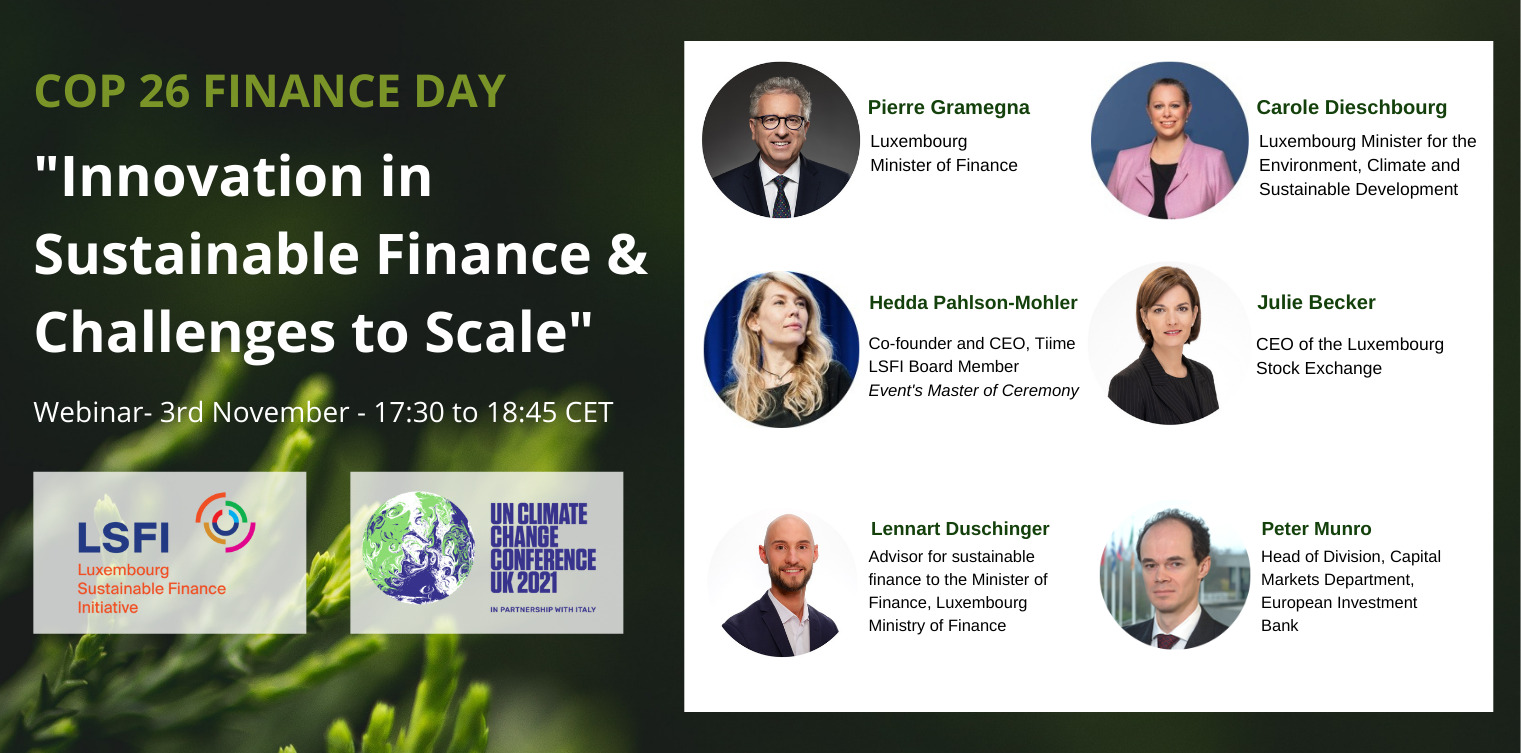 "Innovation in Sustainable Finance & Challenges to Scale" – COP26 Side Event
The Luxembourg Sustainable Finance Initiative (LSFI) is pleased to invite you to its COP side event "Innovation in Sustainable Finance & Challenges to Scale". It will take place virtually during the Finance Day (Wednesday, 3rd November from 17:30 to 18:45 CET).
Financial instruments supporting the transition to a more sustainable and climate neutral economy have undergone considerable growth over the last decade. At the start of 2020, global sustainable investment reached USD35.3 trillion in five major markets, a 55% increase in the past four years (source: Global Sustainable Investment Review 2020). This growth has been catalysed by innovative products and solutions.
How does the future of these instruments look like? How do we build synergies between the initiatives and players to further accelerate the necessary changes? Where are the challenges and barriers to scale? This session will explore the role of institutions, private capital and sovereign wealth to reach the global sustainability goals.
This event will bring together some of the pioneering players in the field:
The Luxembourg Green Exchange, the first exchange fully dedicated to the listing of green instruments, launched in 2016.
The European Investment Bank, the climate bank, has as ultimate objective to improve people's lives by promoting sustainable and inclusive growth in the European Union and around the world.
The Luxembourg Government, the first European country to launch a sovereign sustainability bond framework.
This session is open to anyone who would like to learn more about the leading participants and the innovative instruments in financial markets.